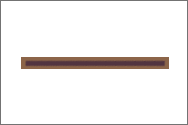 Double Action Doors?
Electric dropbolts are specially designed for use on double action doors. They can also be installed on both out and in-swinging doors.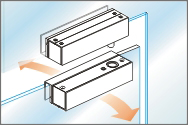 Suitable for Frameless Doors?
Electric dropbolts can be assembled with a wide selection of mounting brackets for use in a variety of doors. In particular, the U-bracket is suitable for an electric dropbolt to mount on a frameless glass door.